Fresh and Local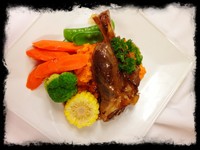 We pride ourselves on using the freshest local produce
WINE OF THE MONTH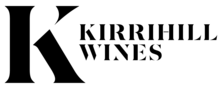 The Kirrihill story started in the late 1990's. The dream was to build a business producing premium wines from cool climate vineyards that undeniably represented the unique characters of the Clare Valley. Today the realisation of the dream is the Kirrihill winery and the resulting award winning range of wines.
Restaurant

Top Dining Experience at
'Explorers' Restaurant
Our charming 'Explorers' Restaurant, open Monday-Saturday from 6:00pm, featuring a blend of Australian and European inspired Cuisine, caters for all dining options, ranging from a romantic candlelit dinner for two, through to a relaxing and enjoyable evening with a group of friends.
Dishes on our menu, are prepared using local produce and even fresh herbs from our very own garden, where possible.
Don't miss out on our delicious desserts.
We happily welcome larger groups to dine and can also design menus to cater for celebrations. Reservations essential for groups.
Our Restaurant is fully licensed, with a wide selection of Clare Valleys award winning wines. Coupled with warm friendly service, this makes 'Explorers' the ideal dining choice, right at your door.
Award Winning Wines of the Valley
We have a selection of local Clare Valley Wines available. Enjoy a Merlot with a meal in our Restaurant, savour a Sauv Blanc on a balmy summers night, or relax with a Riesling in the comfort of your room.
Take a glass or bottle to one of our outdoor seating areas, overlooking the sparkling saltwater pool, under the shelter of the Gazebo or beneath the draping branches of the Bottle brush tree.