From Patch of Grass to Veggie Patch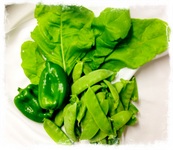 A small patch of grass, transformed into the Motels own Vegetable and Herb garden. We have been able to utilise the fresh produce in our Restaurant for evening meal dishes and breakfast.
Fresh and Local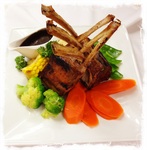 Restaurant

Top Dining Experience at
'Top of the Hill'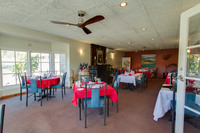 Our charming 'Top of the Hill' Restaurant, caters for all dining options, ranging from a romantic candlelit dinner for two, through to a relaxing and enjoyable evening with a small group of friends.
Dishes on our menu, are prepared using local produce and even fresh ingredients from our very own herb and vegetable garden, where possible.
Don't miss out on our delicious homemade desserts.
Our Restaurant is fully licenced, with a selection of some of the Clare Valleys award winning wines. Coupled with warm friendly service, this makes 'Top of the Hill' the ideal dining choice, right at your door.
Delicious Desserts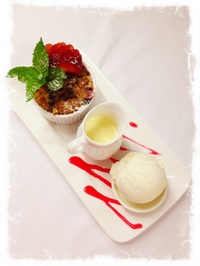 Homemade desserts prepared using home grown and local fruits and produce where possible.
Just feel like something sweet to conclude your day? Why not see us for a cheeky Pinot & Panna Cotta or how about a Choc Berry Cheesecake & Cappuccino.
Award Winning Wines of the Valley
We have a selection of local Clare Valley Wines available. Enjoy a Merlot with a meal in our Restaurant, savour a Sauv Blanc on a balmy summers night, or relax with a Riesling in the comfort of your room.
Take a glass or bottle to one of our outdoor seating areas, overlooking the sparkling saltwater pool, under the shelter of the Gazebo or beneath the draping branches of the Bottle brush tree.