Links

Winery of the Month
Claymore Wines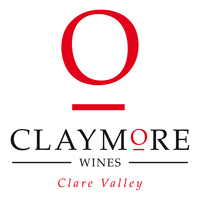 Come and visit us in Leasingham at the southern entrance of the Clare Valley. The Claymore Wines Cellar Door team are warm and friendly and ensure your time here is entertaining and memorable. We are open seven days a week, Monday through to Saturday 11am - 5pm, Sunday & Public Holidays 11am - 4pm.
Meander your way through the soundtrack of our life, starting with some Superstition, then visit the Joshua Tree, experience the Dark Side of the Moon then slide into a Bittersweet Symphony.
We provide our guests with a relaxed and fun environment, curating your experience of Claymore Wines to be one that is relaxed, fun and memorable.
Enjoy the sunshine with a cheese platter using South Australian cheeses and local produce with a glass of wine or prop yourself up on a stool and lose yourself in the wine tasting experience.
We stock local produce at the cellar door including olives and oil from Evilo Estate, sauces from Patly Hill, soaps from The Sugar Shack Soap Co., Chickpeas from Pangkarra and Hot Wine packs from Kooky Drop Co. Come on in the browse the range.
Clare Valley Motel is proud to serve the following wines
Claymore Wines: www.claymorewines.com.au
Jim Barry Wines: www.jimbarrywines.com.au
Pikes: www.pikeswines.com.au
Mad Bastard - Wines of Finery: www.madbastard.com.au
Reilly's: www.reillyswines.com.au
Killikanoon: www.kilikanoon.com.au
Jaeschkes Hill River Clare Estate: www.hillriverclareestate.com.au
Shut The Gate: www.shutthegate.com.au