Experience the History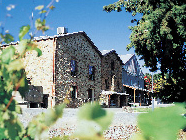 Settlers from England, Ireland and Poland arrived in the early 1800s and built several quaint villages. Many of these original buildings now house wonderful galleries and restaurants.
Historic Mintaro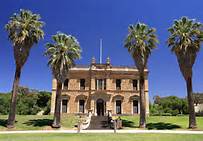 Visit historic Martindale Hall, featured in the movie Picnic at Hanging Rock. Try Mintaro Maze, a living maze of twists and dead ends. Just be sure to you give yourself a little extra time...
Things to Do

See our Native neighbours
2km Walking Trail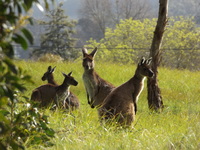 Take a leisurely stroll along the 2km walking trail around the motel grounds and you may be lucky enough to spot the family of Kangaroos that reside up on the hill
The Riesling Trail
Ride, cycle or walk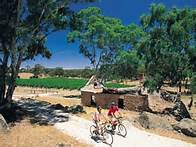 What better way to experience all that the Clare Valley has to offer than to take a walk or ride on the beautiful Riesling Trail! Stretching from the quaint village of Auburn to the sedate town of Clare, the trail follows the former railway line through some of the most picturesque scenery in the Clare Valley.
Along the way there are storyboards detailing the history and landscape of the area, as well as tales about the local heroes and the Ngadjuri, the Aboriginal people of the region, known as 'peppermint gum people' after the peppermint box eucalyptus tree found throughout the district. Why not take a picnic hamper to enjoy at one of the numerous scenic picnic spots or enjoy the hospitality of a few of the many wineries?
Hire a bike or put on your walking shoes and come and enjoy this unique tourist attraction.
Follow the Burra Heritage Trail
Just a half an hour drive from Clare is the historic mining town of Burra, one of Australia's significant historic towns, with its magnificent collection of historic buildings that give a real insight into the life and times of Australia's early settlement. Take advantage of the Burra passport & key that lets you visit 49 historical sites at your leisure.