The Pink Lake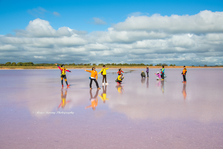 Lake Bumbunga, Located in Lochiel, the lake is known to change colour from pink, to white, to blue, depending on the salinity of the water throughout the year.
Lake Eyre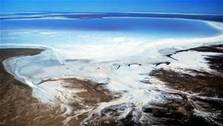 Lake Eyre is an extensive salt lake that has only filled to capacity three times in the past 150 years. When Lake Eyre does fill, it becomes the biggest lake in Australia, teeming with wildife.
Wilpena Pound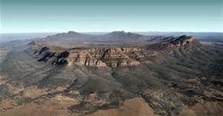 Wilpena Pound is the magnificent centrepiece of the Flinders Ranges National Park.
Location

Accommodation Clare - Clare Valley Motel
Clare South Australia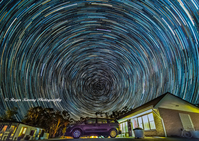 The Clare Valley Motel is located on top of the hill, on the Adelaide side, as you approach Clare. We are 1.5 kilometres from the centre of Clare, close enough to town, but set back from the road and away from the hustle and bustle of the traffic.
It is an easy 90 minute drive from Adelaide with the Flinders Ranges just 90 minutes to the north. This makes Clare an ideal stop over on the way to, or from, the Flinders Ranges and Lake Eyre.
Even though the Clare Valley is renowned as one of Australia's premiere wine growing districts, the township of Clare has retained its relaxed country charm. The air is pure, the countryside is pristine and the stars are magnificent!
Come and experience our near outback at its very best!
The Clare Valley
The Surrounding Districts
Flinders Ranges and Outback
Right on Clare's doorstop, this region has rugged gorges, soaring peaks, salt lakes & desert plains. The dramatic Wilpena Pound and Lake Eyre are two of the standout attractions of the area.
Yorke Peninsula
Just a short 60 minute drive from Clare, Yorke Peninsula is one of South Australia's most popular holiday destinations. With over 700km of coastline to explore a trip to the Pensinsula makes a great extension to your Clare Valley holiday.
Historic Mintaro
Martindale Hall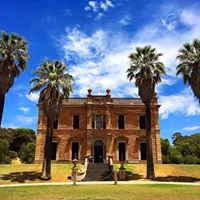 Located only a short 20 minute drive through rolling hills, you will find the Historic town of Mintaro.
Martindale Hall, a 18th Century Georgian Mansion which also appeared in the film 'Picnic at Hanging Rock'